Hi all,
I am currently fixing some electrical problems and have the front end shell off of my C8A and am thinking about grinding/sanding the modern markings off of the bolts. I did some searching but could not find any info on bold/hex head markings.
I found a couple of different markings on mine.

The obvious modern ones. These will be sanded off
Now to the old stuff: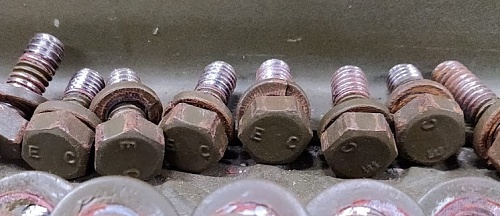 'E C'. This one is common on Jeeps and so Is probably original, or at least period correct.
G503 forum thread: 'Bolt head marking research-the story so far in a spreadsheet'

The same goes for 'A' and 'C' marked bolts.
Now some bolts which I have not seen anywhere:

A small '2'. I have a lot of these.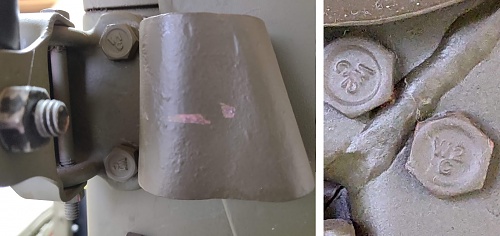 Also these. I have two variants. 'W1 over C' and 'W2 over C'.
Is there a spreadsheet or something which shows all the different bold head markings that were used on Chevrolet CMPs? I'd like to know a little bit more about these.