At the bulldozer workshop, I had a nice chat with the De Braals about the bulldozers and associated topics. Took a bunch of photos too, including the following, though I won't bore you with all of them

This is 1T3045, minus its armour, tanks, seat, etc.: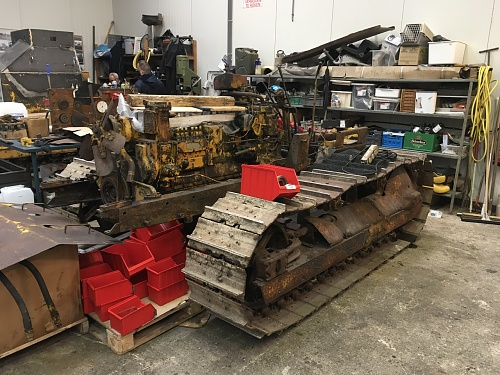 And this is 1T3038, with the restored armour of 1T3045: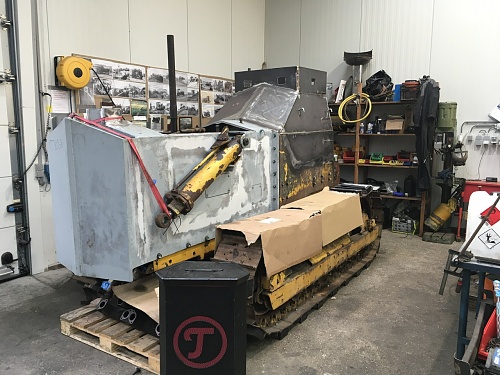 The reason for this is that 3038 is a runner, while 3045 currently does not run. The intention is to eventually restore both of them to running condition and with the full armour cab, I was assured.
This is 3045's dozer blade and arm, recently sandblasted to get rid of all the rust and old paint on them: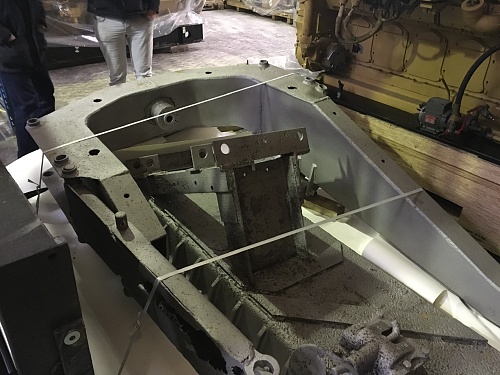 3038's engine: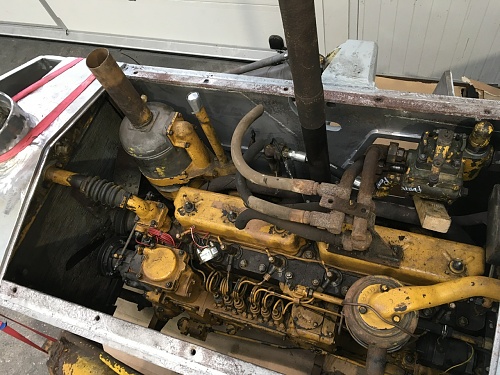 The engine is not original to the dozer: it had an engine transplant from a Caterpillar grader at some point in its past. 1T3045, though, still has its original engine — the data plate on the engine has that same serial number on it.
The hydraulics controls are back in the location they are supposed to be, at the right top of the engine (with the bit of wood wedged underneath because the work isn't finished). A previous owner had moved them to the right front of the cab, probably for easier maintenance.
And the driver's position of 3038: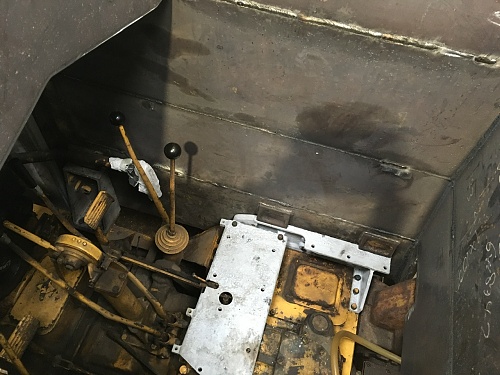 Not much in there, but 3045's fuel and hydraulic tanks are currently being restored, and the seat and instrument panel were on the workbench.