Does anyone recognise the following vision blocks, as to type, parts numbers, manufacturer, etc.?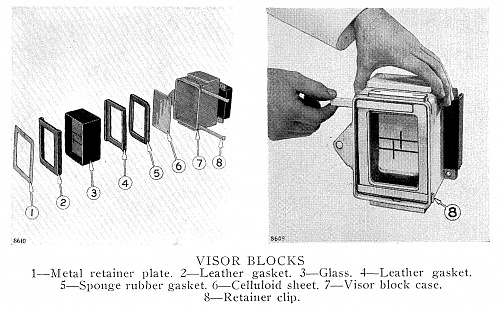 These are the type used in the Caterpillar D6A (and presumably D7A) armoured bulldozers, the illustration is from the operator's manual but it only shows these two pictures with a little bit of text that doesn't identify the blocks as such. It would help a lot with
the restoration of a D6A
to know what they are, so that hopefully some may be sourced, or perhaps replicas created.