I came across this photo of the Mk IV tank "D29 DAMON II" taken in 1923 at Poelcapelle, Belgium. Five years after WW1, the town of Poelcapelle - which was totally flattened during WW1 - was rebuilt, while the spoils of war were left to deal with later.
The similarity with Westkapelle (other than the "-kapelle" (chapel) part in the name of the towns) is that the people first rebuilt their homes, and bothered about cleaning up the wreckage later. D29 at Poelcapelle was dug up in 1923 and set up as a memorial as "The Tank", just like
Sherman V T-148656 at Westkapelle
. Sadly, D29 was scrapped in 1941 by the German occupation forces. Gladly, Sherman V T-148656 still survives to this day.
Read more at
https://www.tankpoelcapelle.be/en/Cafetheswan
1917, nothing left of the town: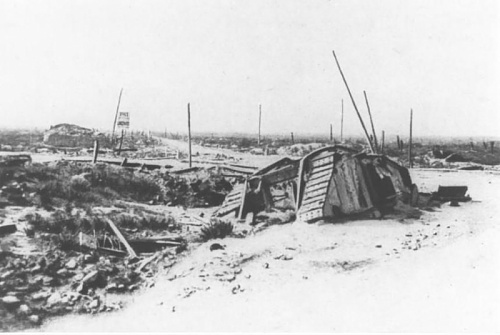 1923, shortly before it was dug up: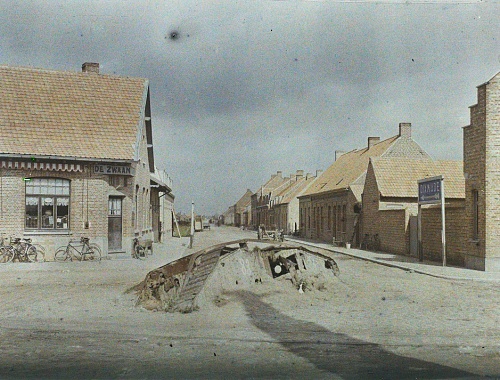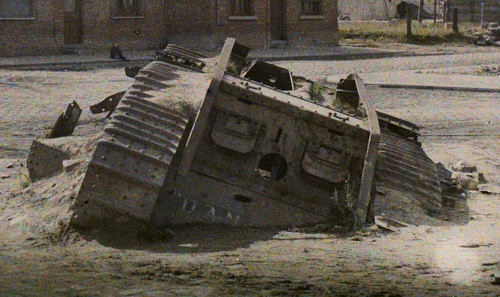 1940/1941 - shortly before it was scrapped: