Hi Serge
I think your arrow is pointing to a vacuum port. Can you post a closeup photo of the fitting in questions.
Here is a photo of the original oil line connections on my `45 HUP with 216 engine and the top oil filter.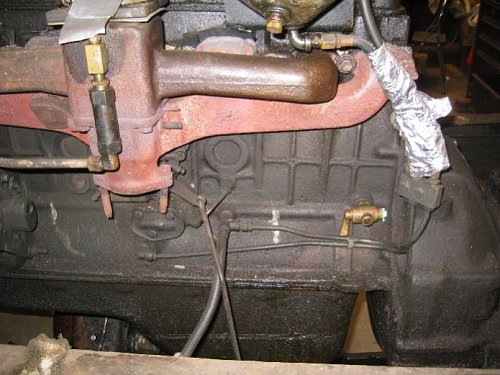 The Chevy intake manifolds have many different vacuum port locations I can't prove it but I think each of my trucks had slightly different manifold taps.
If you need a larger photo here is the link
http://canadianmilitarypattern.com/R...mera%20046.jpg
Cheers Phil